Dear babes,

This is a major clearance
sale
not to be missed!
With prices ranging from

$5 to $12 mailed
for items ranging from accessories to dresses,
there's no better time to shop!

With lotsa Luv,
Papayamilkshop
*Items which are sold out will be removed from the post to avoid confusion*

Top and Skirt Steals!
$8 mailed =)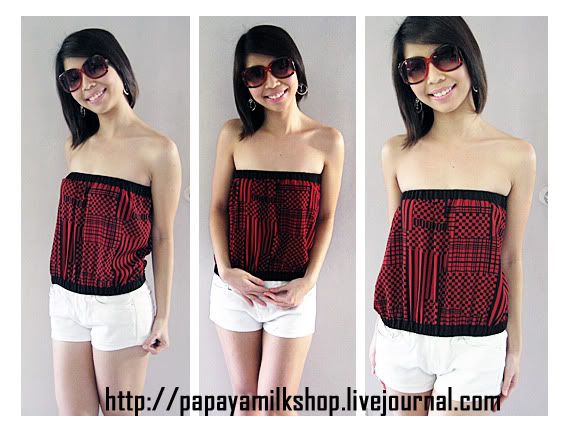 Mint Truffle

Avant-garde printed tube top; a funky, delightful tube top which will definitely make a statement.
Totally hassle-free, glam it up by pairing with black satin pants or dress down for a laidback look with shorts.

Features

elastic banded
polyester material
available in 2 designs: checks&stripes (first pic) or anchors (second pic)

PTP 13" stretchable to 20"
Length 14"
Fits uk 6-12








Pirates' Loft

Avant Garde tank in an unique print!
Go casual with this tank, looks great with shorts =)
Features

cotton material

PTP 15"
Length 26"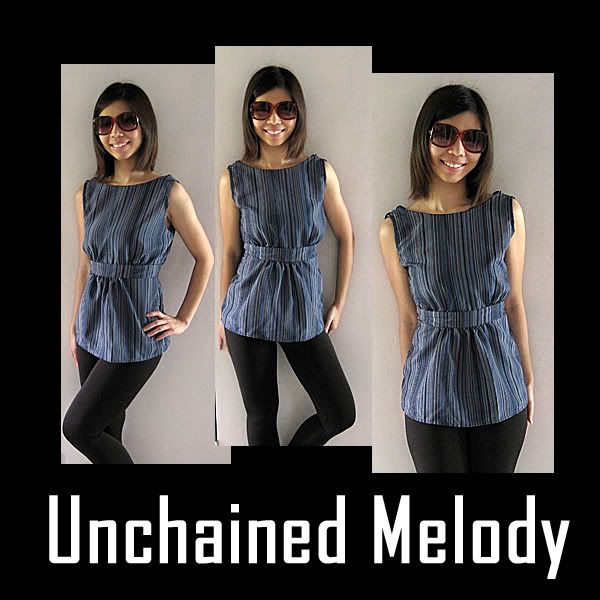 Back-view
Unchained Melody
Look effortlessly stylish in this blue striped top with a sexy back, comes with a tie-back for a cinched in fit.
Classy boat neckline which adds a touch of chic-ness; looks great paired with skinnies or leggings =)

Features
tie-back
pearl buttons down back
polyester material

PTP 17"
Length 23.5"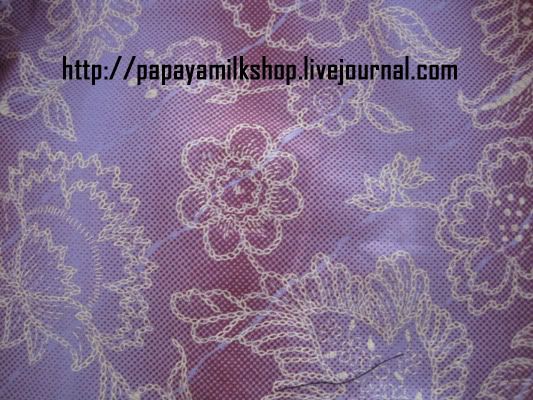 Caramel Pecan

Gorgeous motif skirts perfect for school or the weekend date with the boy. Adore the pretty purple gradient!
Simply don this with a tank top & pumps for a casual, girliy look =)
Features
inner lining (non-sheer)
semi-smocked waistband
cotton material
Waistband 11.5" stretchable to 20"
Length 16"
Fits uk 6-12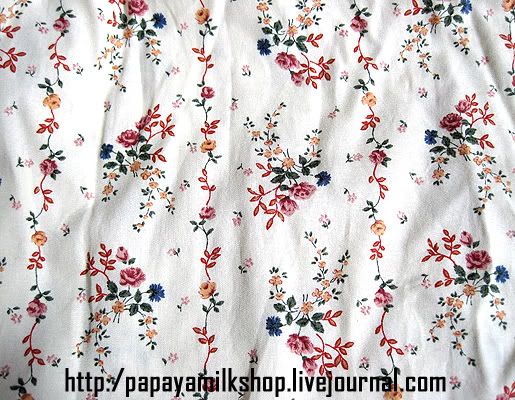 Pocketful of Posies
Sweet floral skirt perfect for Spring!
With an elastic waistband, wear the skirt at highwaist or hips.
It's a girly skirt with pretty prints =)

Features

elastic waistband
cotton material
white tank is model's own

PTP 11" stretchable to 18"
Length 16"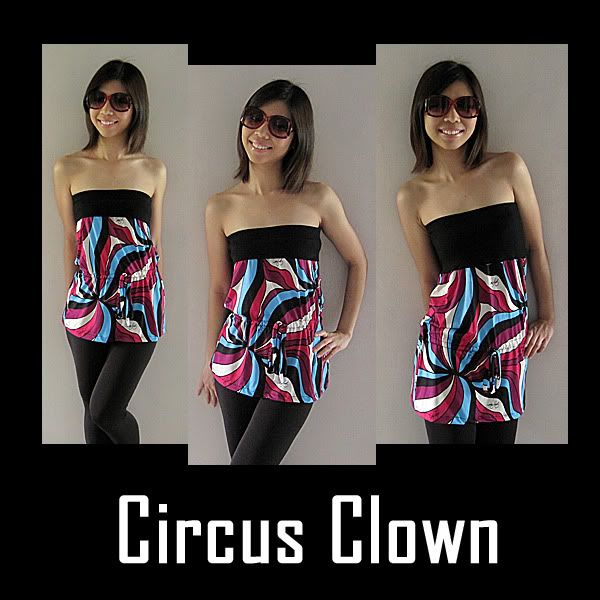 Circus Clown
status: available

Make a statement in this psychedelic tunic tube top =) Its a funky & sassy piece to brighten up ur wardrobe.
Pair this tunic with ur fave leggings or unfold the banded top to wear this as a mini-dress!

Features
adjustable tie-front
cotton banded top
satin printed bottom

PTP 12" - 20"
Length approx 25"
Darlie Stripes

status: available

A versatile tunic tube top which simply oozes urban chic. We adore the monotone contrast of the tunic.
Pair this tunic with ur fave leggings or unfold the banded top to wear this as a mini-dress!

Features
adjustable tie-front
cotton banded top
cotton-spandex printed bottom

PTP 12" - 20"
Length approx 25"

Items at $10 mailed
Grey Heron
A simple slouchy light-grey dress with a fitted banded bottom. Jazz up the dress with a jewelled clutch and strappy heels.
Sophisticated yet hassle-free, its a wardrobe staple =)

Features
elastic neckline
back of dress is similar to front
can be worn as off-shoulder dress as well
quality polyester-spandex material

PTP free-sized
Length approx 31

"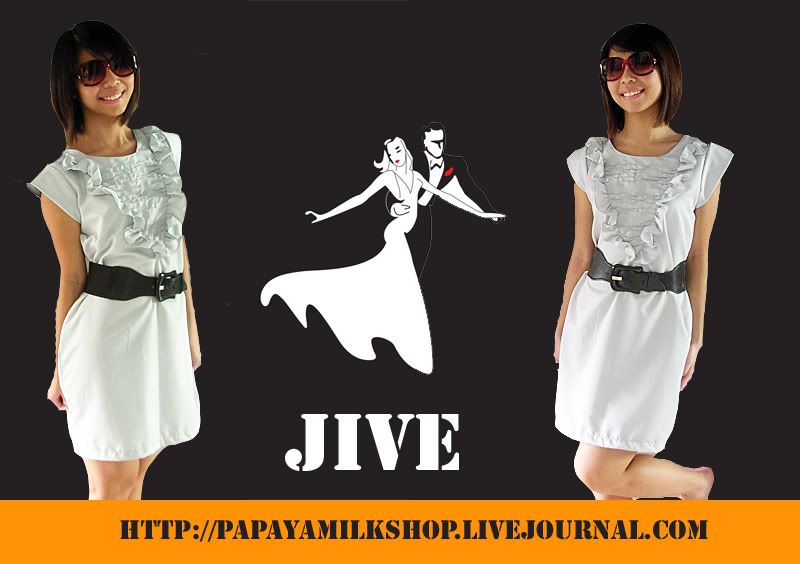 Jive
The reason we love the concept of dresses – it's a top and bottom all rolled in as one! Not to mention the feminine edge it provides. Jive is the exact of what's mentioned above. Sewn out of pale grey velvety material, and adorned with ruffles at on the bodice, this piece spells both casual and formal at the same time. Gosh, is that even possible?
Features
V-shaped pretty ruffles at bodice
unique cuffed sleeves
Made of velvety material
(very good quality!)

PTP 18"
Length 32"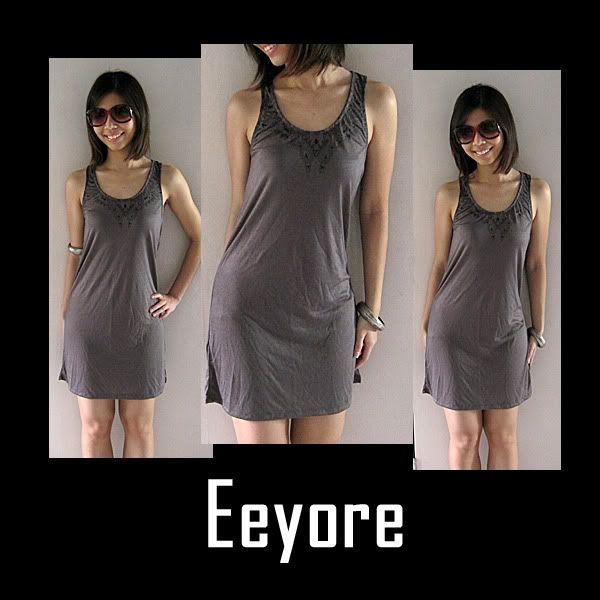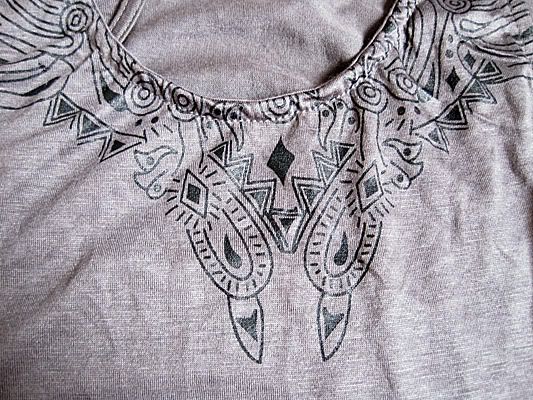 Forever21 Inspired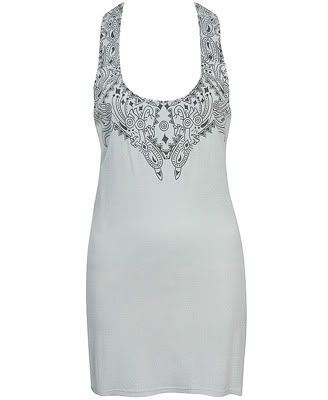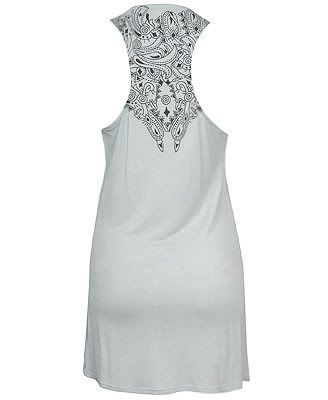 Eeyore

Forever21 inspired charcoal tank dress with tribal contrast print.
A striking combination of a comfy tank with a flexible fitting dress! Perfect for casual days at school or weekends =)

Features
classic racer-back design
soft viscose material

PTP 14"
Length 32"




Dresses at $12 mailed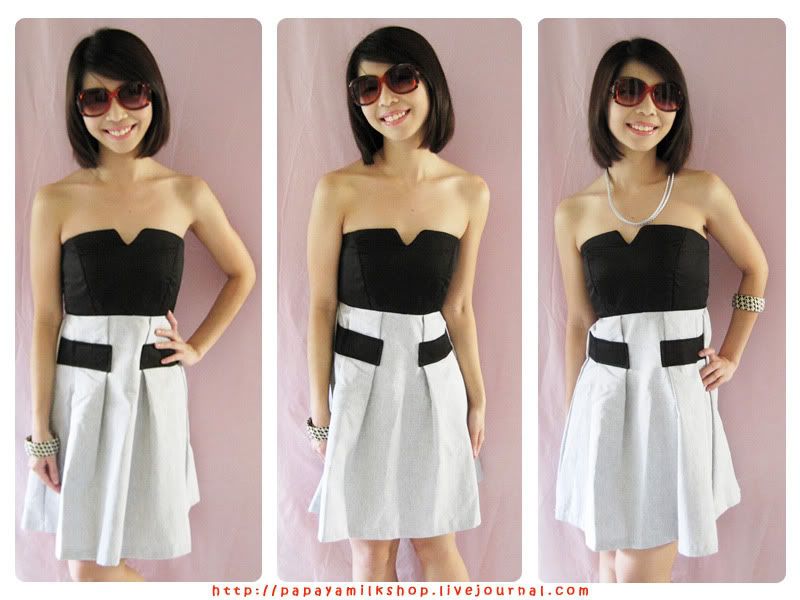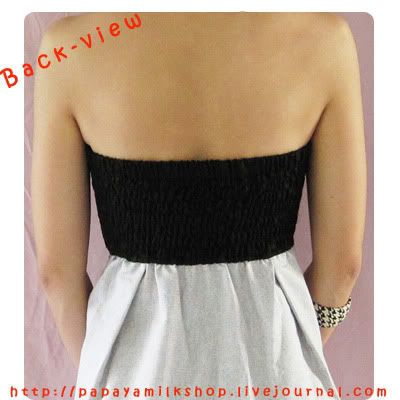 Grey Mod Dress

Chic mod tube dress with a light grey bottom and a flattering pleated front.
A stylish strucutred dress, its wearable for office as well =)

Features
padded at bust
smocked back
thick cotton material

PTP 13" - 18"
Length 26.5"




Accessories at $5 mailed





Please read!
Model is 1.58m, UK 6-8
Prices include normal postage costs

To order, pls leave a comment in the following format
Item purchasing:
Colour: (if applicable)
Email add: